There were like three guys in line behind me.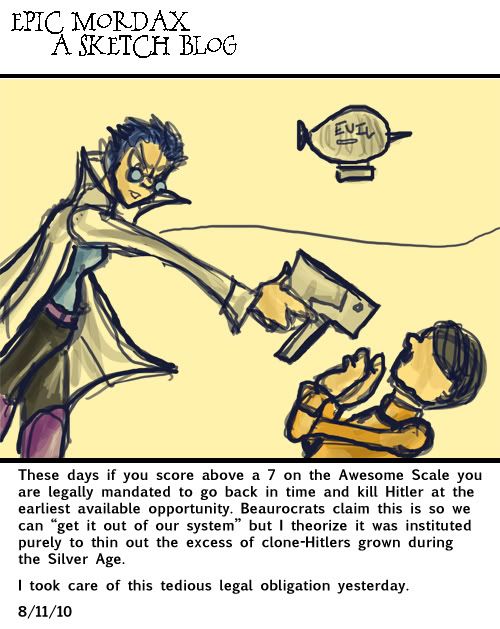 "These days if you score above a 7 on the Awesome Scale you are legally mandated to go back in time and kill Hitler at the earliest available opportunity. Beaurocrats claim this is so we can "get it out of our system" but I theorize it was instituted purely to thin out the excess of clone-Hitlers grown during the Silver Age.
I took care of this tedious legal obligation yesterday."
-Mordax