Some of you know what a big ARG nerd I am. Well, I've been following the nascent campaign surrounding JJA's upcoming alien flick, "Super 8".
Weeks ago we players found an in-game newspaper ad/coupon for "Rocket Poppeteers", an astronaut club surrounding an imaginary brand of Rocket Pops desserts, and we all sent them to the address, along with our desired "astronaut name".
Today, the long awaited reply came.
Interestingly when I sent my astronaut name in it was "SGT. Starborn" (I couldn't fit the whole thing.) My letter (hand addressed) came back to "Sergeant Starborn". If these are meant to be log ins, I wonder which I'll have to use?
Also, sergeant being spelled correctly (as opposed to someone else who got their letter misspelled, when they had spelled it correctly) and the vastly different handwriting proves that multiple abused Paramount interns had to work on this project!
Hoping the arrival of these letters kicks off some interesting in-game interaction
Click for larger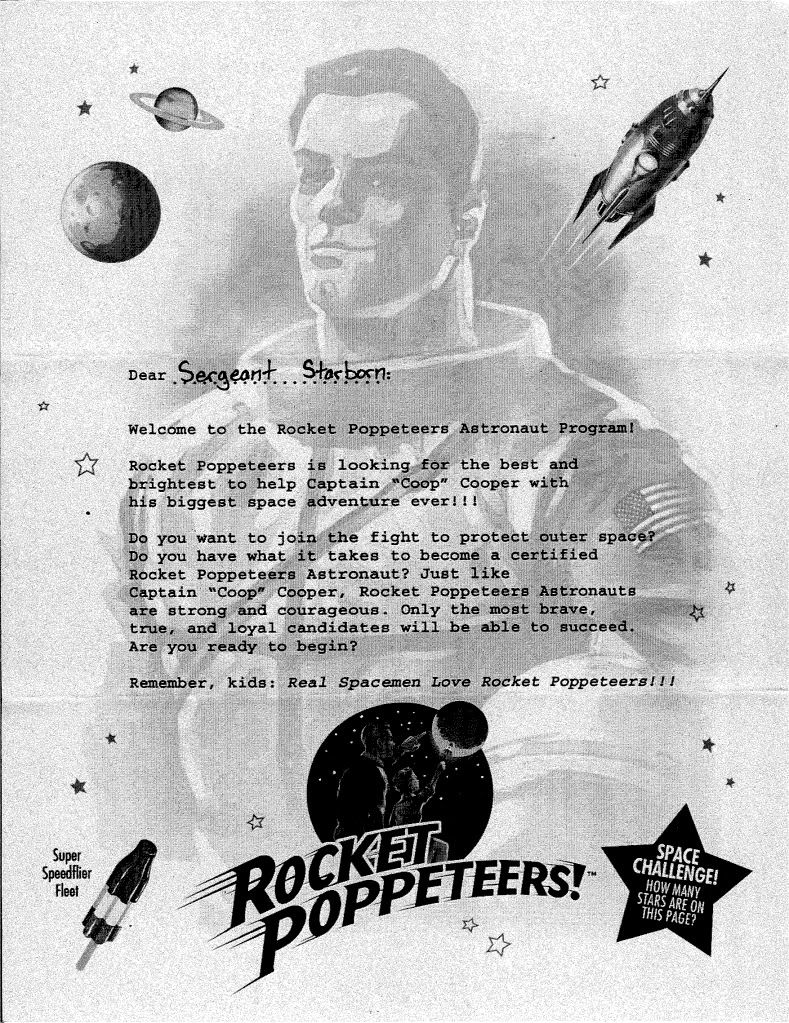 ETA: Well, it turns out it did use it as a login, and it was as confusing as I predicted. SGT. allcaps with period.